Testimonials


TIMOTHY PAUL POTGIETER:
I am as I am today for the glory of God!
I began to drink and smoke weed at 14 years of age and at 18 it escalated to smoking and snorting crystal meth, crack and heroin.
At the same time I was addicted to results in my professional career and I would use a series of "uppers" to keep myself going,
as long as I could, in order to get the result I was obsessed with. I was chasing perfection with no regard for my mental and physical
health. I was completely disillusioned. I never believed I had a problem until I began to lose my mind...
You see, my entire adult life I have been obsessed with success and I have chased it as long as I can remember BUT all for the wrong reasons.I also had absolutely no regard for other people's well being and for me they were just objects in the way. They were
a threat to what I wanted. I ended up having a series of strokes and was committed for psychosis (mental illness) I should be dead.
Thank God I entered RAEL at the age of 28. Anthony Hall's program broke me down completely and I was forced to see that I was
the only threat to my well being.That I had been completely self obsessed and that because of this I had lost touch with God and lost respect for all that he had created...
Today I live to serve those that God puts before me. I live only by the grace of Christ almighty. If it were not for Mr Hall, AD, Angus and
the RAEL team I would not have been able to do all the work that I have today. I have helped many and the Lord and I are side by side...
Thank you Mr Anthony Hall. God bless the still suffering addict and babies born into active addiction.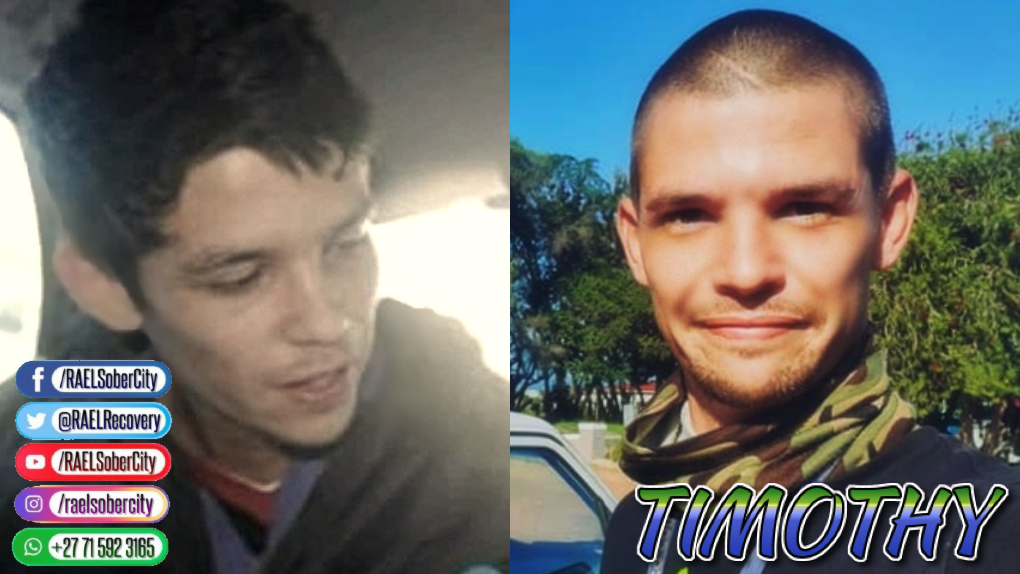 ANGUS MALGAS:
Angus started his program of recovery over 16 months ago at the RAEL Farm. In this time Angus studied and became a qualified carer. He is fully employed by Mr Anthony David Hall taking care of Mrs Hall senior who loves Angus to bits.
Thank you Dr Riana Du Toit for your special care and interest in Angus. Watching Angus change was rewarding. Pictured with his Dad Pastor Kearney Malgas (left) and Mrs Hall senior (right). #RAELREHAB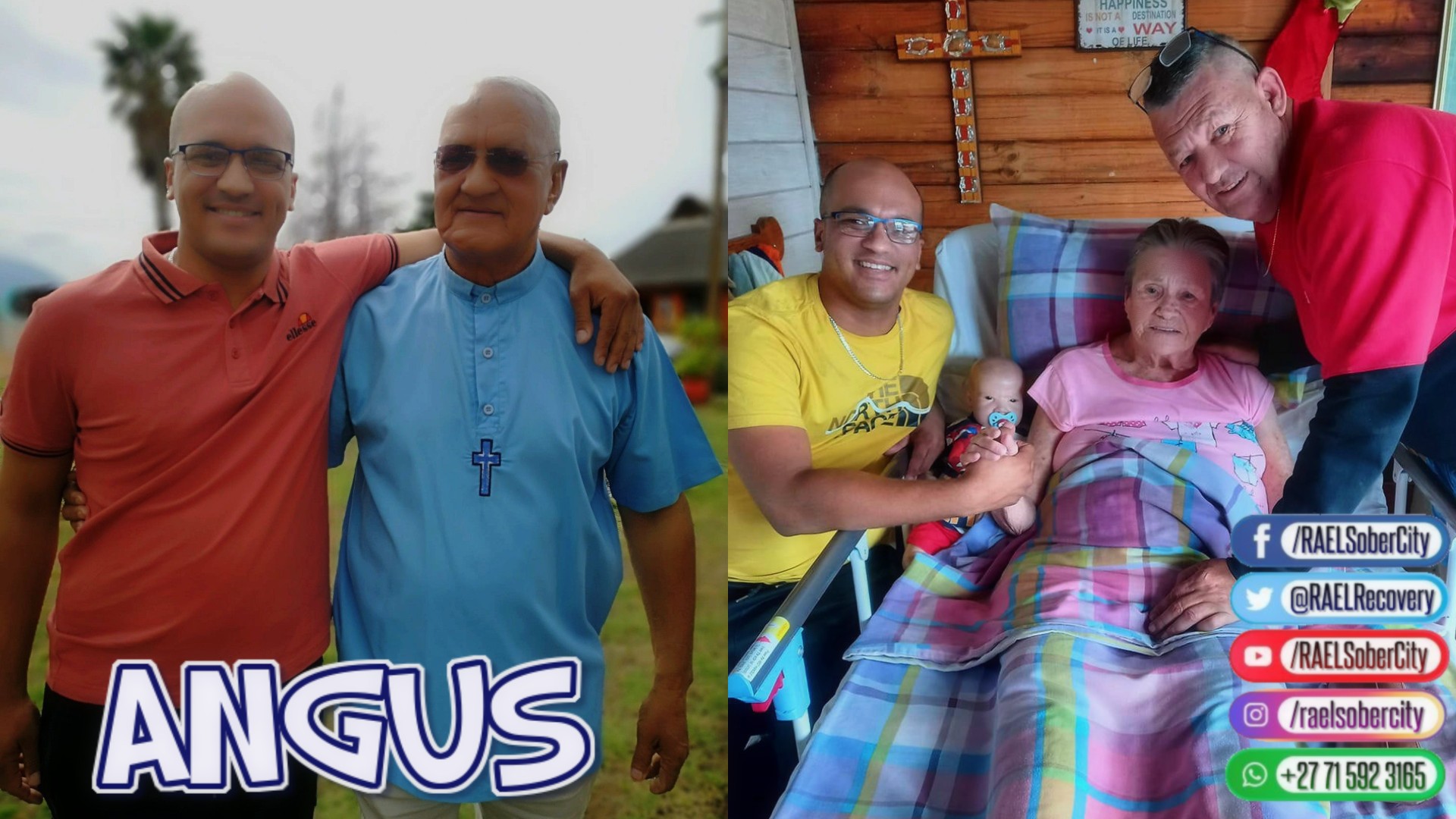 GRAEME VAN RENSBURG:
"I've walked a road of destruction, been to dark places that I never knew existed, ending up homeless and what people call scum of the earth, "The lowest of the low" I've pushed trollies and dug in rubbish bins for pure survival. I celebrate nearly 6 years of a new sober life, there's many to thank I don't want to leave anyone out.
SO much has changed and happened and I've over this time learnt that there are people that will STAND by you and people that have LOST ALL sense of humanity. Thank you to my whole family for EVERYTHING. My girlfriend Lindsay, you have blessed me with priceless love, support and a beautiful daughter. Kurt Schüler thank you for taking my nonsense in my growing process and never
giving up on me, you've inspired and motivated me.
Anthony David Hall if there are words to express my gratitude I don't have them. You sir, have selflessly grown and groomed me in ways no words can describe. I'm speechless for the road you have walked with me, the ways you have supported, carried, and stood by me in ALL kinds of ways UNCONDITIONALLY is indescribable. You Mr Hall have been right by my side every step of the way
of my transformation and I'm so truley grateful for humam beings like you sir.
People like you are very far and few to find sir. THANK YOU THANK YOU THANK YOU. 6 years later." - Graeme Van Rensburg #RAELREHAB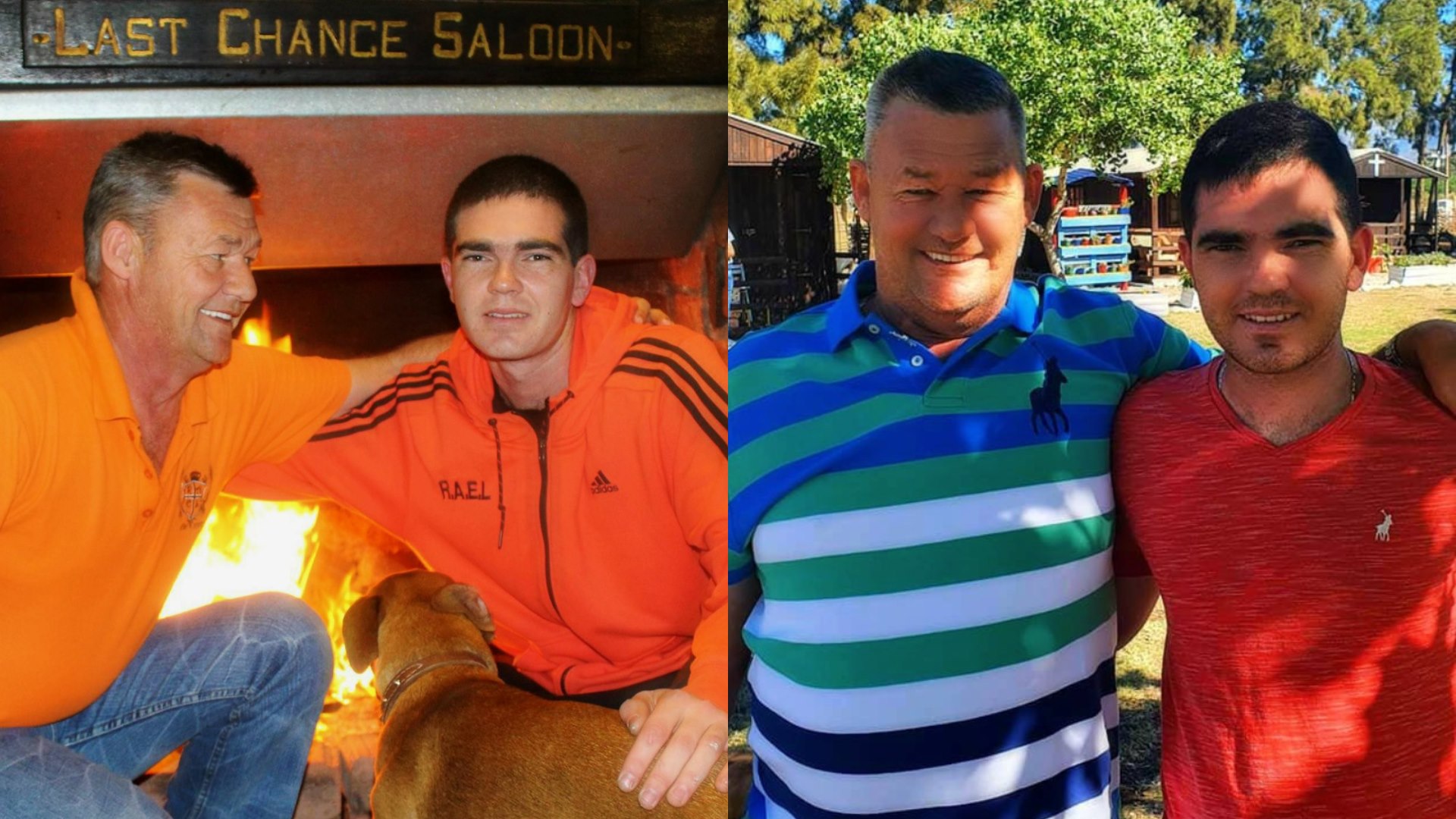 ADRIAN (AD):
Adi hasn't stopped surprising us at The RAEL Organization with his achievements
and progress over the 29 months. Anthony Hall opened the doors of RAEL to this
young man and he just hasn't stopped excelling in his new way of life.
Adi is completely reunited with his proud family and is full time employed.
#RAELRehab #UnitingFamilies #SavingLives #LifeAfterAddiction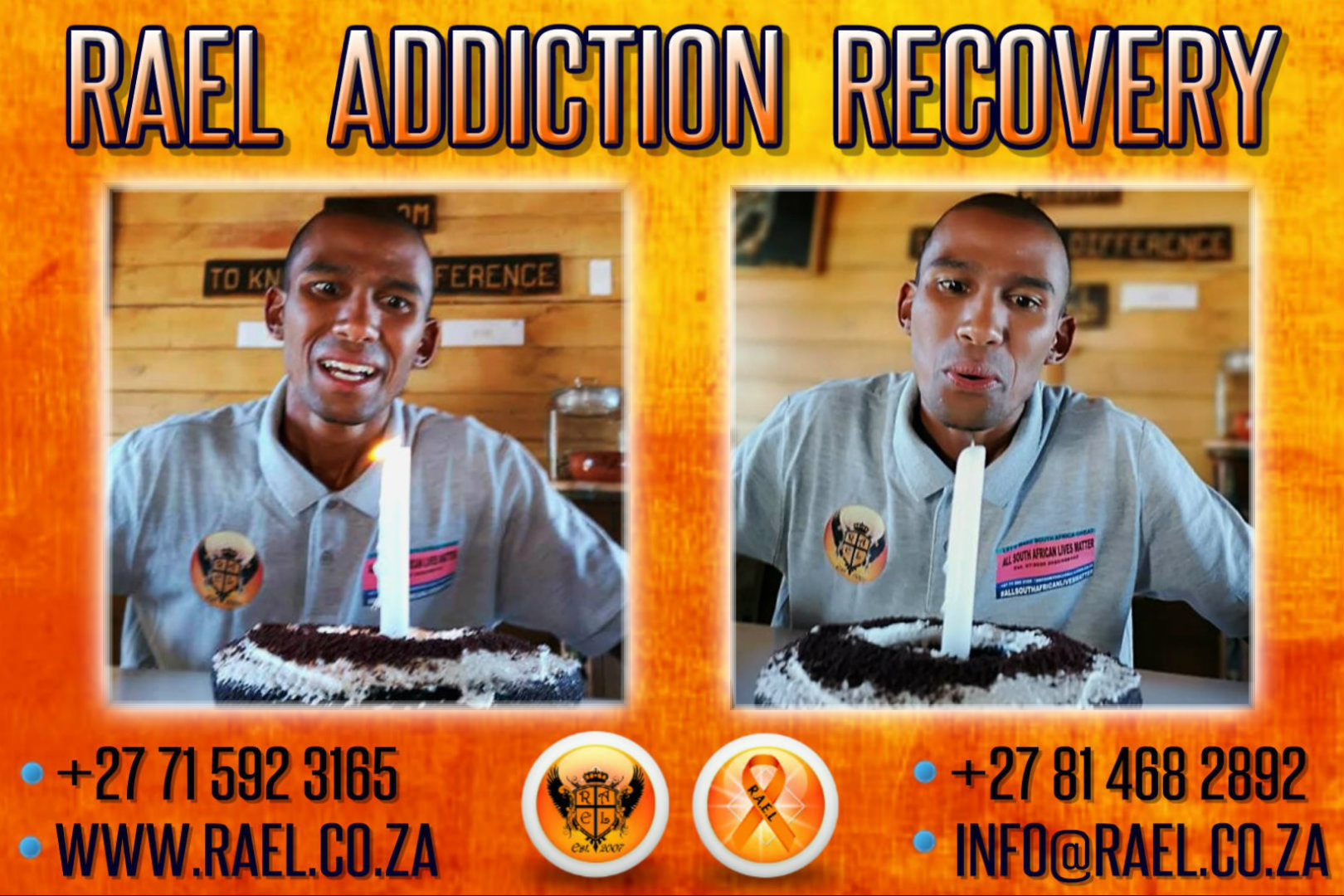 ALBERT (JUNIOR):
Albert (Junior) was taken in and fully sponsored by Anthony Hall head
and founder of the RAEL Organization. According to our Dr Riana Du Toit
Junior was days, maybe hours away from death.
We had our struggles Junior but in the bigger scheme of things your very
life was saved by these 2 God sent people, when there was not a soul on
the planet that would give you a chance to recover, but these 2 people
invested in your life & helped you change to the healthy person you are.
Never forget where you come from #RAELREHAB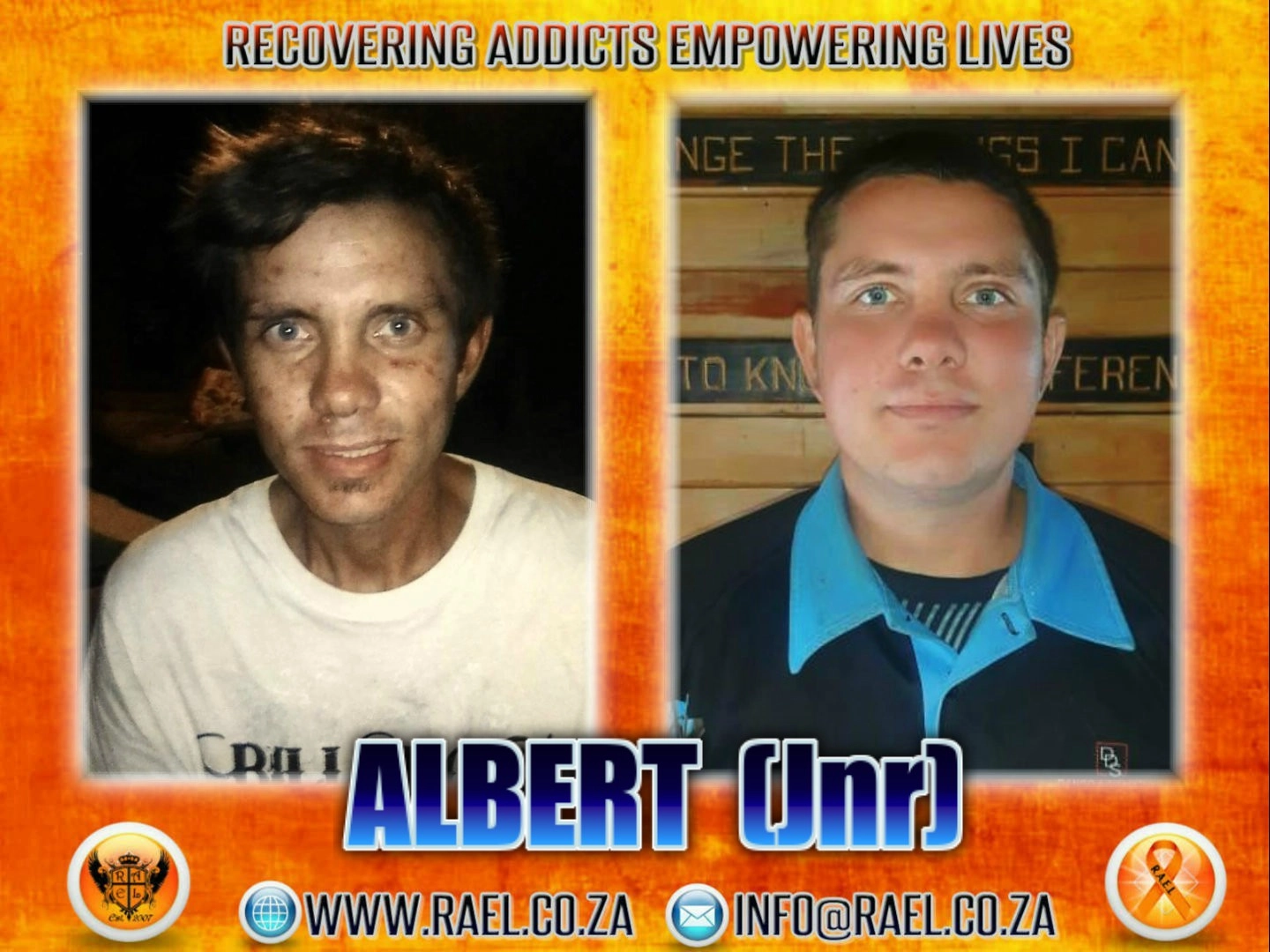 HENNING VILJOEN:
Henning Viljoen who found his recovery on the RAEL Addiction Recovery Farm
a few years ago. What a transformation of this man by God's Grace.
He is a top singer who has just played in the Eno Adams show.
Henning got married to his beautiful partner Nadia in December. He has a
beautiful family who support him. I am so proud of this young man.
God Bless you. #RAELREHAB #ODAAT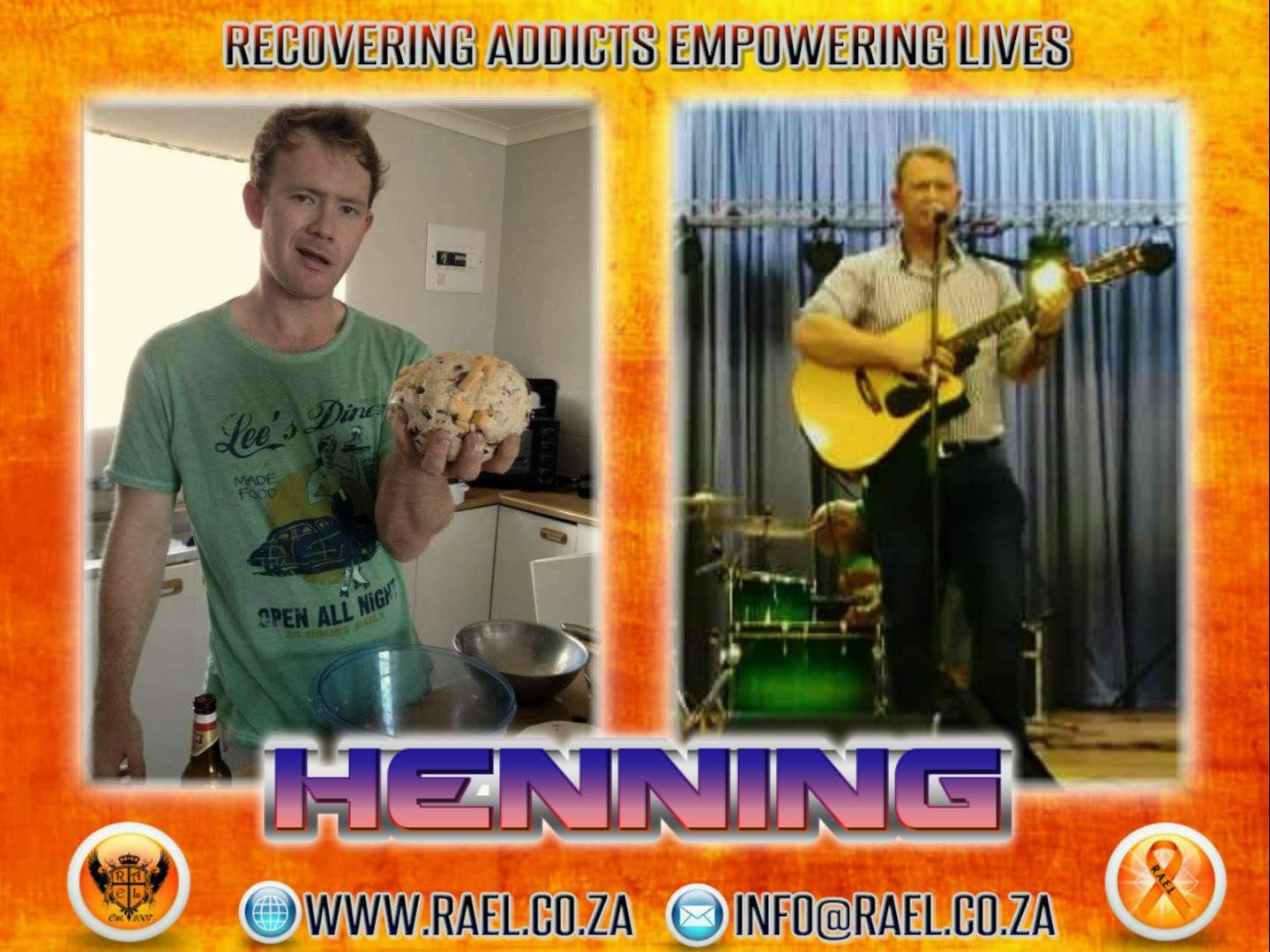 JUSTAN POTGIETER ("Big J"):
Justan Tyler Potgieter arrived on the RAEL Addiction Recovery Farm a few
years ago to start his recovery to a new life free from Drugs. The Man
is a gentle giant with a wicked sense of humour. He came to the farm on
a mission to get his life right and left his mark here.
He left and great things started happening in his life. He married his
sweetheart Toska who stood by him every inch of the way during his stay
on the farm.They've had 2 little babas to add to their family and has
completely turned his life around. We keep in regular contact and he
always had amazing support from his Parents and family.
This man is one of a kind as he goes from success to success.
A beautiful stunning family living the dream. God Bless you for doing
all the hard work to get and stay Drug free. We love you like a Son.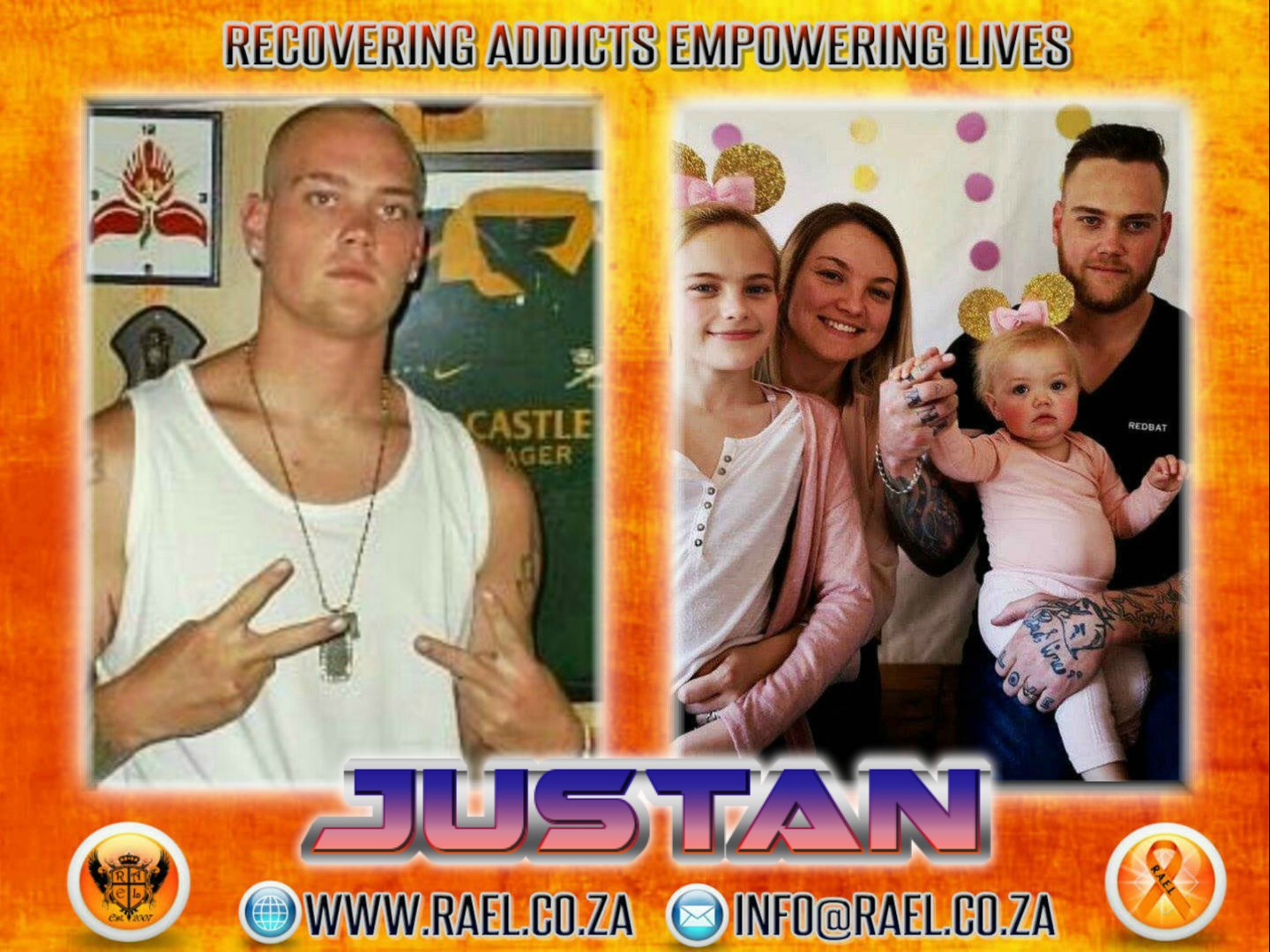 FREDDIE CARSE:
Freddie Carse came to RAEL Addiction Recovery Farm five years ago
after being to rehabs for 17 years and having implants to try and stop
his Addiction. We are so proud to have played a part in his new life.
He has a wonderful wife Jacqui, a wonderful business, had a son and
named him after me, what an honour. Freddie visits RAEL Sober City
regularly and he shows HEROIN Addiction CAN be beaten.
We love you and so proud of you! You are blessed with a lovely lady,
Mom and Dad. True story of HOPE. #RAELSoberCity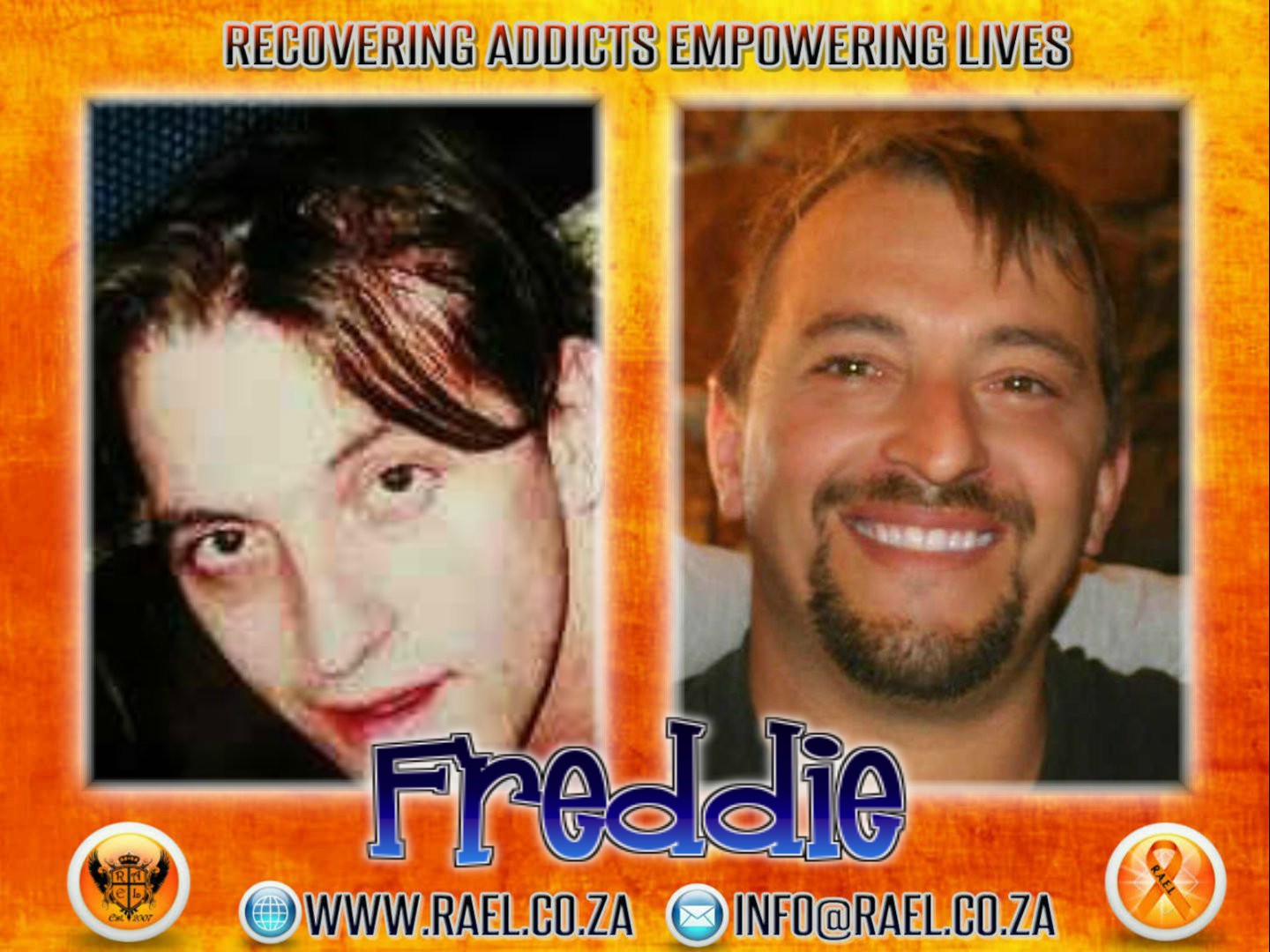 STIAN MOSTERT:
A MIRACLE TO SHARE! Stian Mostert came to RAEL over 7 years ago
to start his recovery. He had used Drugs till it broke him completely.
RAEL was founded in 2007 but only started RAEL Sober City in 2011.
Stiaan started to recover and turned out to be a man who can do
anything with his hands. Wonderful young man was developing before
us and a man with the hardest work ethic I have met.
His lovely helpful parents Mossie and Ronel did so much for us,
we were new to Worcester and this family would always help us in
every way, Their kindness will never be forgotten by us. Stian today
over 7 years later is married with children and completely drug free.
We are so proud of him and his lovely wife Marluscha, they also had
their wedding on the RAEL farm, we wish you long life. God Bless you
as living proof that no matter how destroyed you were anyone can change.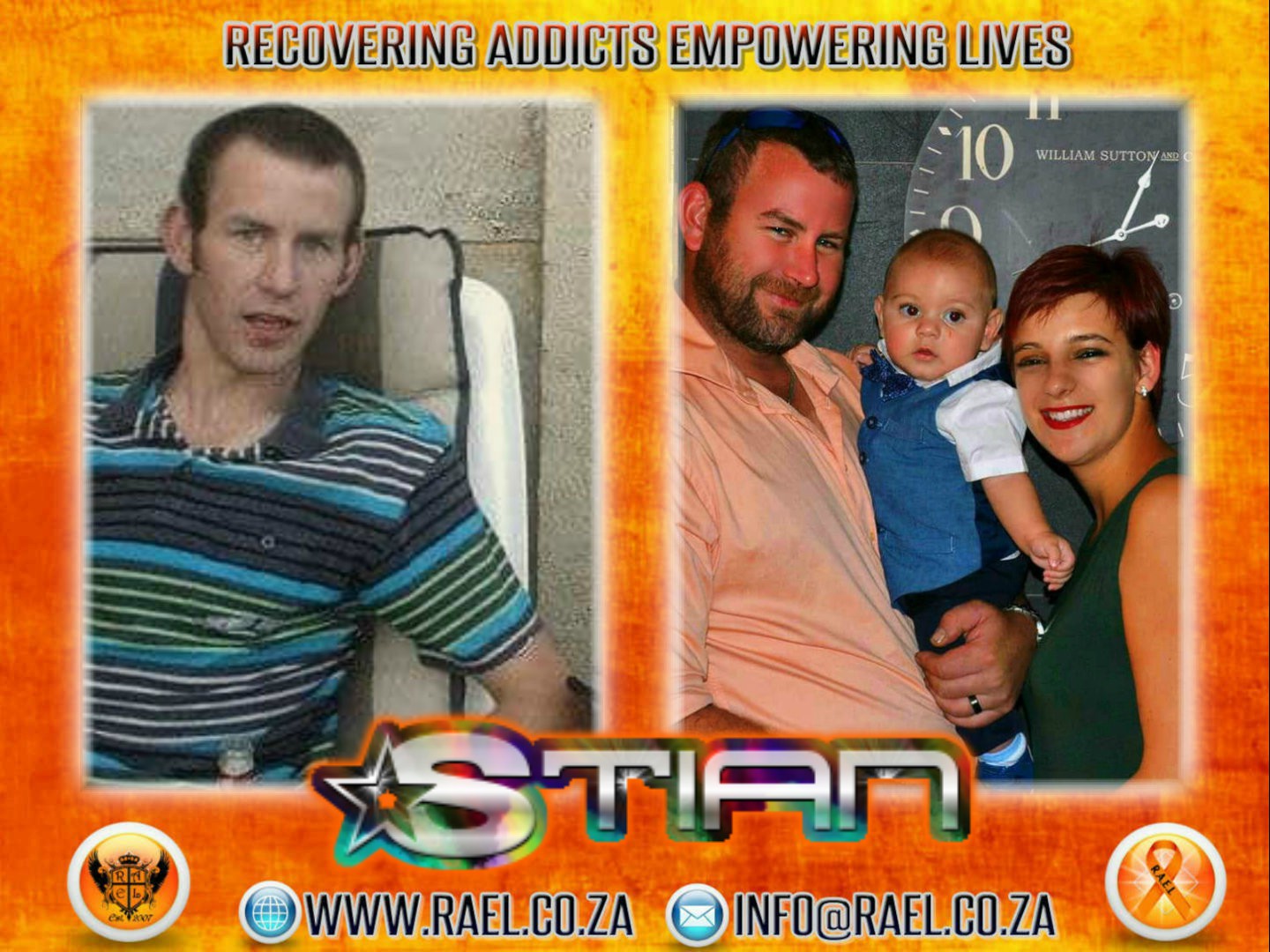 KYLE RICHARDSON:
AGAINST ALL ODDS! This man's story should give a broken world HOPE.
Kyle Richardson found his recovery on the RAEL Addiction Recovery
farm almost 7 years ago. He had a long battle with Addiction but n
ow has employment and his stunning supportive family with him.
The world gave up on him but God did not. This is one of the most
amazing recoveries we have even been blessed to witness.
Well done Kyle and keep doing the next right thing and the next
right thing happens. God Bless you on a amazing journey, he recently
bought his own car. Wow rewards of sobriety! #RAELOrganization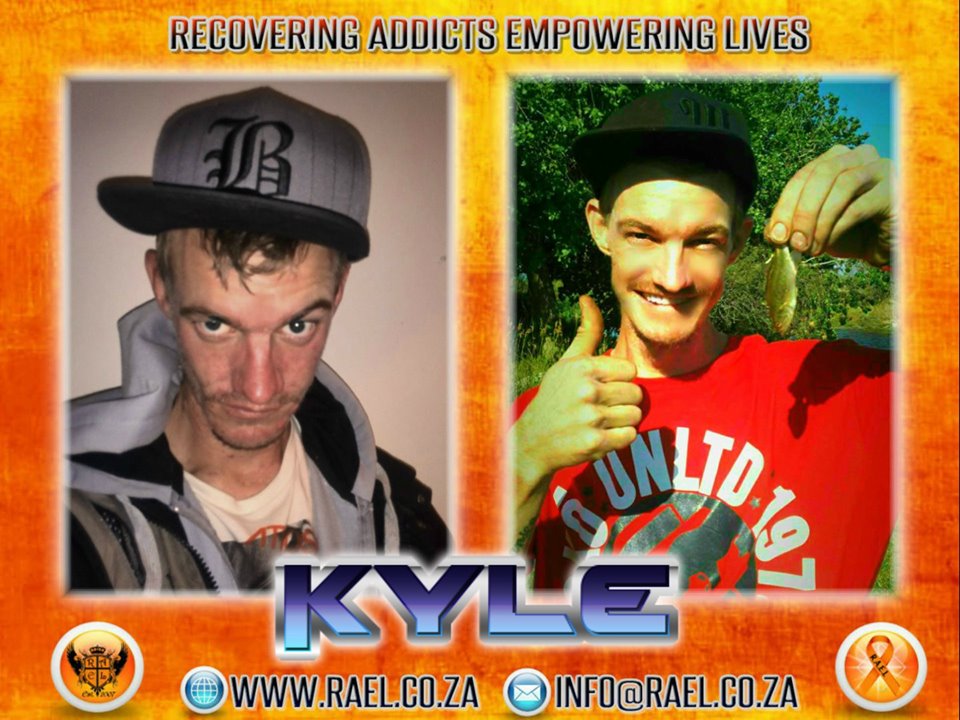 RIAAN VAN ROOYEN:
Riaan van Rooyen came to start his recovery at RAEL in 2015.
He was lost and his life after having a top job in the corporate
world was destroyed by Drugs. I saw this mans character from the
day he came in as it was the same day my beloved dog Tyson died.
Riaan worked hard on his recovery and with the support of loved
ones he was determined to change. He is one of the kindest most
beautiful souls one can meet. His manners and respect levels are
something to be admired. He accomplished all he needed to do,
today Managers a big chain of stores and reunited with family.
It was a absolute pleasure to see this man grow into where he
is today. Riaan keep doing the next right thing and we all very
proud of you. Your legacy and artistic talents are on the farm
for all to see including the beautiful Memorial you did for
Tyson and the Eagle Mosaic at our entrance. God Bless you.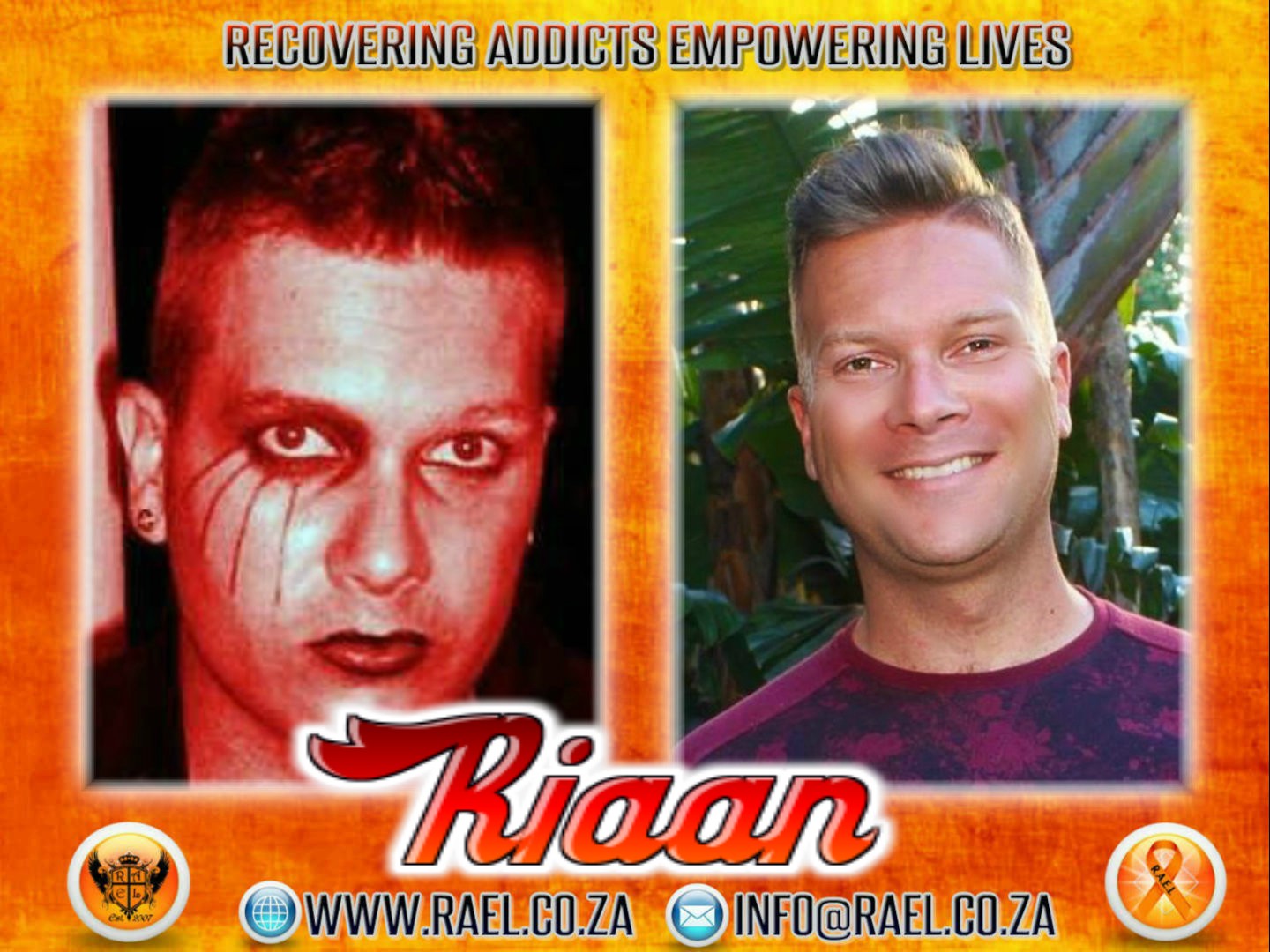 RICHARD FERREIRRA:
ADDICT TO SPRINGBOK WRESTLER!
Richard Ferreira arrived at RAEL over two years ago.
Richard became a Springbok wrestler today and is one of the finest
young men to come to RAEL. He still lives on the RAEL Sober Living
part of the farm and works in Worcester.
I thank his Mom for applying tough love while supporting him.
Richy we are all so proud of you & how you have grown into a
lovely young man. God Bless you all. #RAELSoberCity #RAELREHAB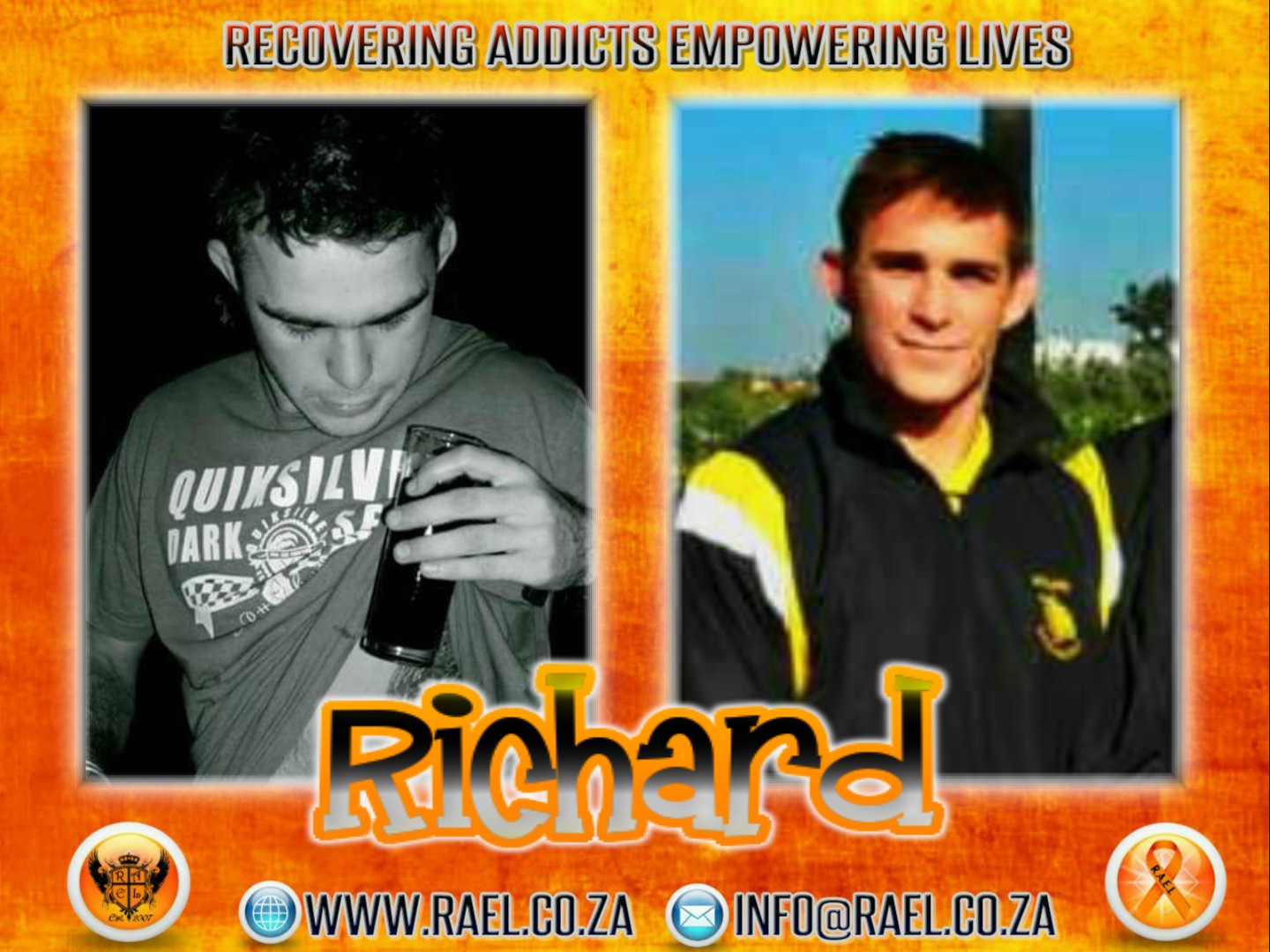 ADRIAN (AD):
RAEL Sober Living member AD came to the RAEL Farm almost 2
years ago. This young man was destroyed by drugs.
His Mom showed tough love.We found him employment in Worcester
at a big company, he lives on the RAEL Sober Living Farm and
today is a shining example of HOPE.
What a success story of Amazing Grace. #RAELSoberCity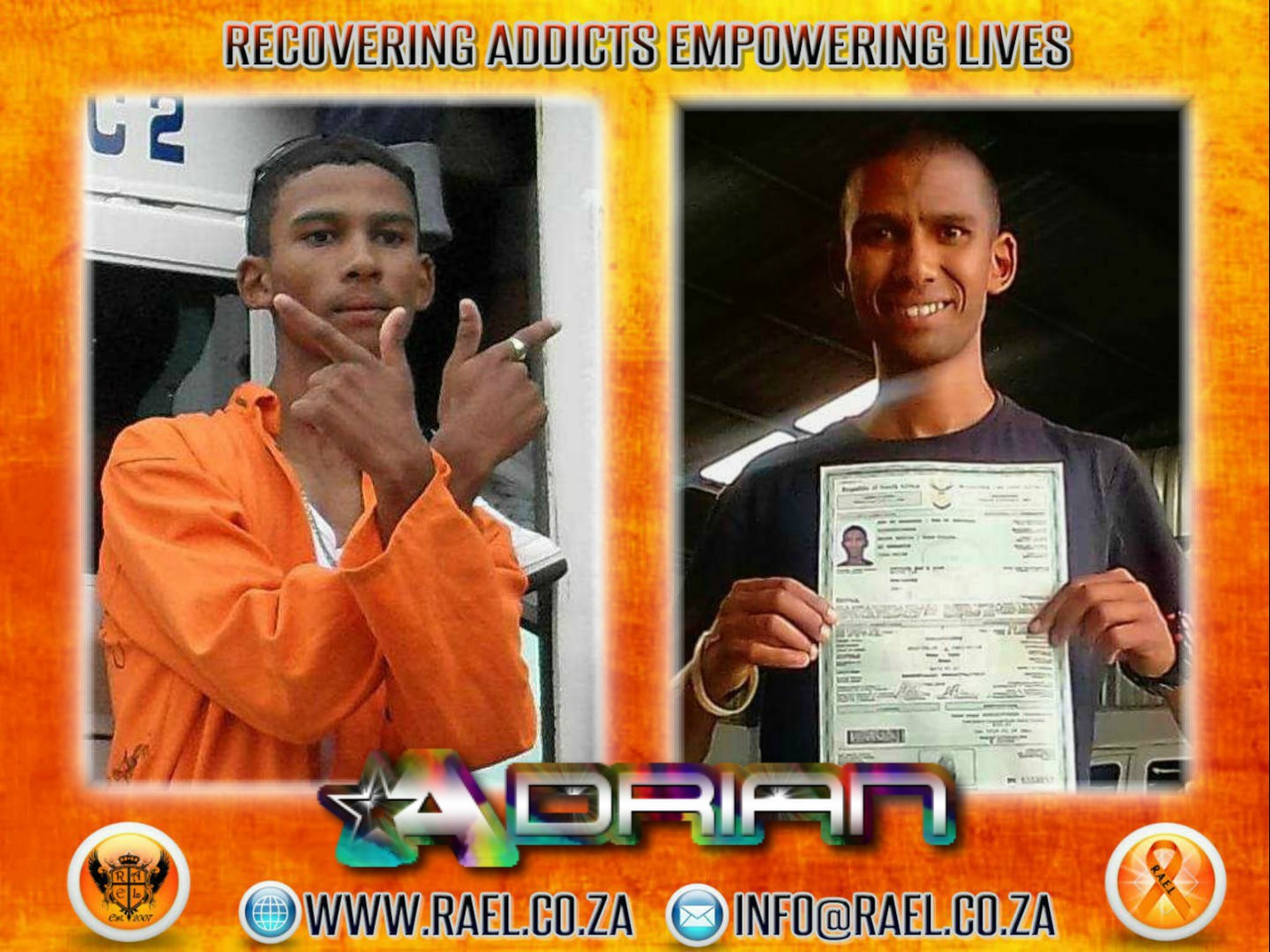 ALEXANDER LE ROUX:
Alexander le Roux came to the RAEL Addiction recovery farm messed up by
Drugs. He is just over ONE year Sober. What a fine young man with the
most amazing caring parents Josua & Zsuzsa who supported RAEL so much.
Well done and God Bless to the entire family.
Proud of you Alex. #RAELAddictionRecovery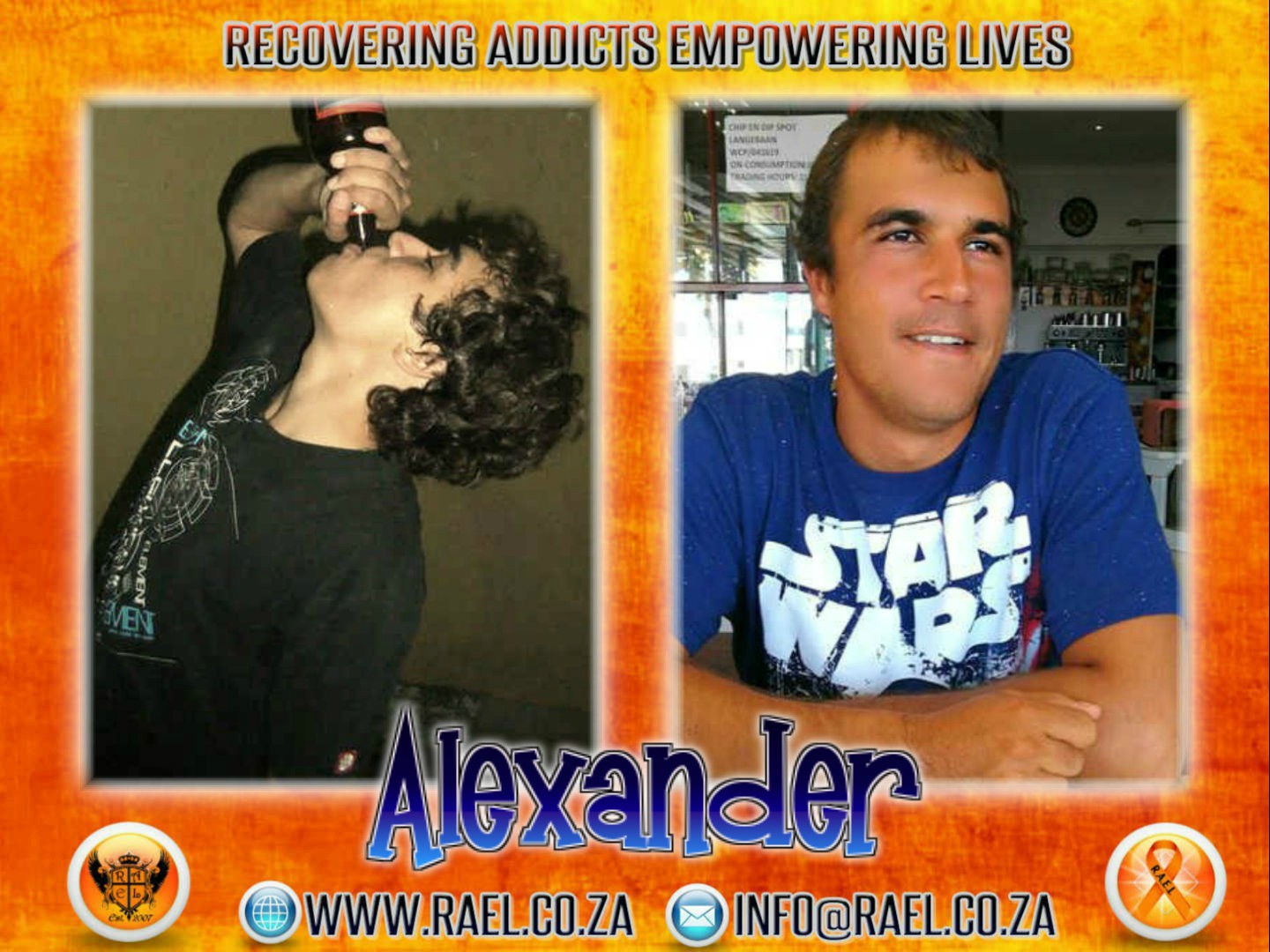 ---
Submit your testimonial